Why a CCTV System from Asset Protection & Alarms
#1 Deterrent –  Stop the undesirable activity BEFORE it happens.
#2 Comfort & Safety-  Provides your customers and employees with a higher comfort level by providing a safe environment.  Also monitor secluded areas remotely (like stairwells and back hallways).
#3 Loss Prevention -Observe and record shoplifting activities & record theft, violence or vandalism. Eliminate or reduce internal cash register theft (voids, over rings, discounts) by integrating your POS system with the video. Monitor sensitive or high value areas including any and all interactions with your safe or money depository 
#4 Limit liabilities - Worker's Compensation & General Liability Claims,Discrimination Claims, EEOC complaints, and other legal issues.
#5 Operations – Monitor speed of service, customer wait times, staffing levels, and improve training of staff. Monitor critical industrial processes remotely.
#6 Customer relations – Get the facts with Customer complaints & claims.
#7 Human Resources (HR) -   Integrate with access control systems to provide video of persons entering and leaving the premises, View the time clock to verify who is really punching in or out.
 Analog versus Digital
Analog -  Analog has been the main technology in use for over the last 30 years. It still accounts for 80% of the marketplace. For many of these years analog cameras were connected to monitors and VCRs (Video Cassette Recorders). An analog surveillance camera begins with a CCD sensor which digitizes the image for processing. Before it can transmit the video, it converts it back to analog so it can be received by the analog monitor or recorder.
These total analog systems were generally maintenance intensive (with the VCR), offered no remote accessibility, and were notoriously difficult to integrate with other systems. These cameras often offered resolutions of 400 to 500 lines. However most VCRs could only record up to 240 lines of resolution, so much of the definition on the video was lost as soon as you recorded it. Additionally, most people didn't use the correct high end tape and didn't replace the tapes as needed, which caused excessive tape wear and degraded the system even more.  Also with VCR's, finding the correct video was often very time consuming and hard to do.
Digital recorders have long since replaced the VCR. With the introduction of Digital Video Recorder (DVR) technology, the storage media was no longer dependent on the operator intervention or tape quality. The video signal coming out of the cameras were still analog, but the video was changed to digital at the recorder. The compression of the video is then done at the DVR. Having a digital recorder offered many benefits:
• Ease of Use
• Advanced Search Capabilities
• Simultaneous Record & Playback,
• No image degradation
• Improved compression and storage
• Remote accessibility over a network or the internet with the built in web server
• Automatic alerts
• Ability to marry video to POS transactions   
Analog still maintains the majority of the market share due to:
-Analog cameras are very mature and have a long track record for reliability
-Lower cost  for equipment 
-Analog cameras transmit the video image to the DVR uncompressed where it can be viewed live with no latency (delay) due to pre-compression.
-Analog cameras are compatible with almost every other DVRs 
-Analog video traffic to the DVR is not subject to any networking issues or risks
We offer a full line of Analog Security Cameras, Digital Recorders and monitors to fit your particular needs
DVRs (Digital Video Recorders)  with 4, 8, 12, 16 or 32 cameras
Full line of Indoor & outdoors units including low light cameras and covert cameras
Many systems provide remote access over the internet or your smartphone
Cameras come in all sizes, shapes and prices. We set ourselves apart by taking the time to consult individually with each prospective client to find the right camera at the right price to that particular location.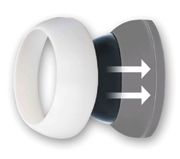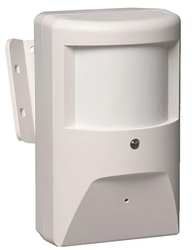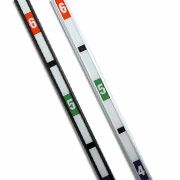 We also carry cameras with Wide Dynamic Range
(Provides a clear picture even under conditions where there is both very bright light and very dark areas simultaneously- So you can see detail inside and out)







   Digital – HD, IP & Megapixel
IP (internet Protocol) cameras have been around for more than a decade, are 100% digital, they represent 15%-20% of the overall CCTV camera market and they are the fastest growing segment.

The principle difference between analog and IP cameras is the method by which the video signal is transmitted and, ultimately, where the video is compressed, or 'encoded'. IP cameras, like analog cameras, have a chip (CCD (charge coupled device) or CMOS(complementary metal oxide semiconductor) ) that digitalizes the image. Unlike analog cameras, the IP camera compresses and encodes the video at the camera. They then transmit the video information digitally over an Ethernet or Fiber connection to a computer or similar device.

IP cameras are typically equipped with an embedded web server and can be accessed and controlled over any IP network such as a WAN, LAN, Intranet, or Internet. By utilizing a standard web browser or client software, users can view an IP camera's video output from any local or remote location. IP cameras combine the capabilities of a camera with some PC functionality, do not require a direct connection to a PC to operate, and can be placed anywhere within a network. Just like any other PC on the network, an IP camera is a "network appliance". It has its own IP address, connects directly to a wired or wireless network.

Some advantages of IP cameras are: (not all cameras have all features)
• Increased resolution especially if you use a mega pixel camera which helps in solving more crimes and letting you see what you need to see (IP cameras come in regular IP, HDTV (High Definition) and many Mega Pixel sizes
• Better after the fact zoom-in capabilities
• Lower installation costs if the building is already equipped with an IP network since the necessary infrastructure already exists to add network cameras
• Installation standards are based on worldwide standard IP protocol
• Video Analytics (Smart Video Surveillance) The system can be like a "virtual operator" analyzing incoming video and automatically detecting items like motion, loitering, object removal, idle object and virtual trip wire
• Can view the images remotely with a standard web browser on any PC, no additional equipment is needed due to the built-in web server.
• Viewing access can be restricted to only authorized persons, or live video can be posted on a company's Web site for the entire world to see.
• Built in microphone and if you add a speaker so you can make it a 2-way audio security camera. (See local State laws about audio monitoring)
• Some service of the cameras can be done by remote connection 
• The hard disk used for storage can be located at a remote location for security purposes or at the camera itself
• Digital images do not lose quality in transmission or storage
• Adding cameras is the future is not limited the number of inputs of a DVR. It is virtually unlimited
We offer a full line of IP, HD & Mega Pixel  Digital Cameras, NVRs(Network Video Recorders) to fit your particular needs
We can install cameras on coax, twisted pair(Cat 5,5e,6) or Fiber Optic cables
We also can incorporate your existing Analog cameras into a new Hybrid DVR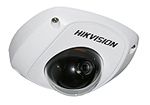 Ethernet

                      

   Fiber optics






Demo of a 1.3 megapixel pan/tilt/zoom camera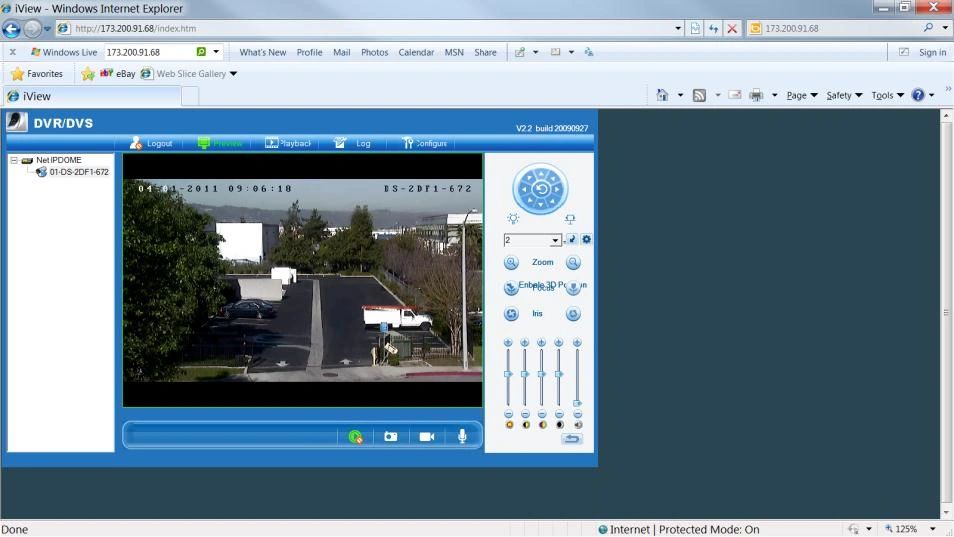 In Internet explorer enter in the following IP address: 173.200.91.68
User name: Hikvision (make sure the H is capitalized) Password: guest Port:800 
After 5-10 seconds a camera name appears on the left side (01-DS-2DF1-672).
Click on to highlight the camera name - preview arrow button (at the bottom)  – watch the preset tour
Hit log out when done